"Boost online visibility & increase foot traffic"
We offer innovative 3D Virtual Tour services to local businesses and help them transition their communication to a more efficient, modern, and interactive online marketing tools.
Especially in these days, it is crucial for businesses to increase online visibility in order to compensate for reduced foot traffic.
As Google Street View Trusted Photographer, we can help boost your Google Search ranking by linking your 3D Virtual Tour to Google Street View

5 Benefits of Google Street View for Your Business :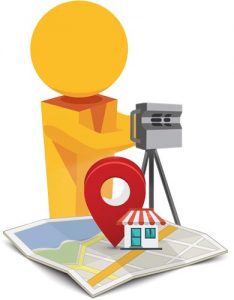 1. BOOST ONLINE EXPOSURE
2. CONNECT WITH YOUR AUDIENCE
3. BUILD TRUST WITH CUSTOMERS
4. INCREASE ENGAGEMENT WITH THE BRAND
5. FASTER THE DECISION-MAKING PROCESS
We can also embed a 3D Virtual Tour directly to your website along with virtual tags also called Mattertags to highlight your products or services or integrate media, web links or third-party apps for booking or e-commerce for instance.
Our pricing for businesses allows clients to invest according to their budget with either an economical (yet effective) option focusing only on Google Street View exposure or a more complete solution with the addition of a 3D Interactive Virtual Tour for their website.
Please browse many different businesses examples below. If you don't find a 3D Virtual Tour that exactly matches your business application, please contact us since we have many more examples in our library.
Transform your retail store into an immersive & interactive Virtual Store accessible 24/7.
Offer your customers an exciting new way to shop by combining the most precise 3D Virtual Tour technology with an unique e-commerce experience.
The possibilities are limitless and will help reinvent online shopping while keeping the familiar brick-and-mortar shopping experience